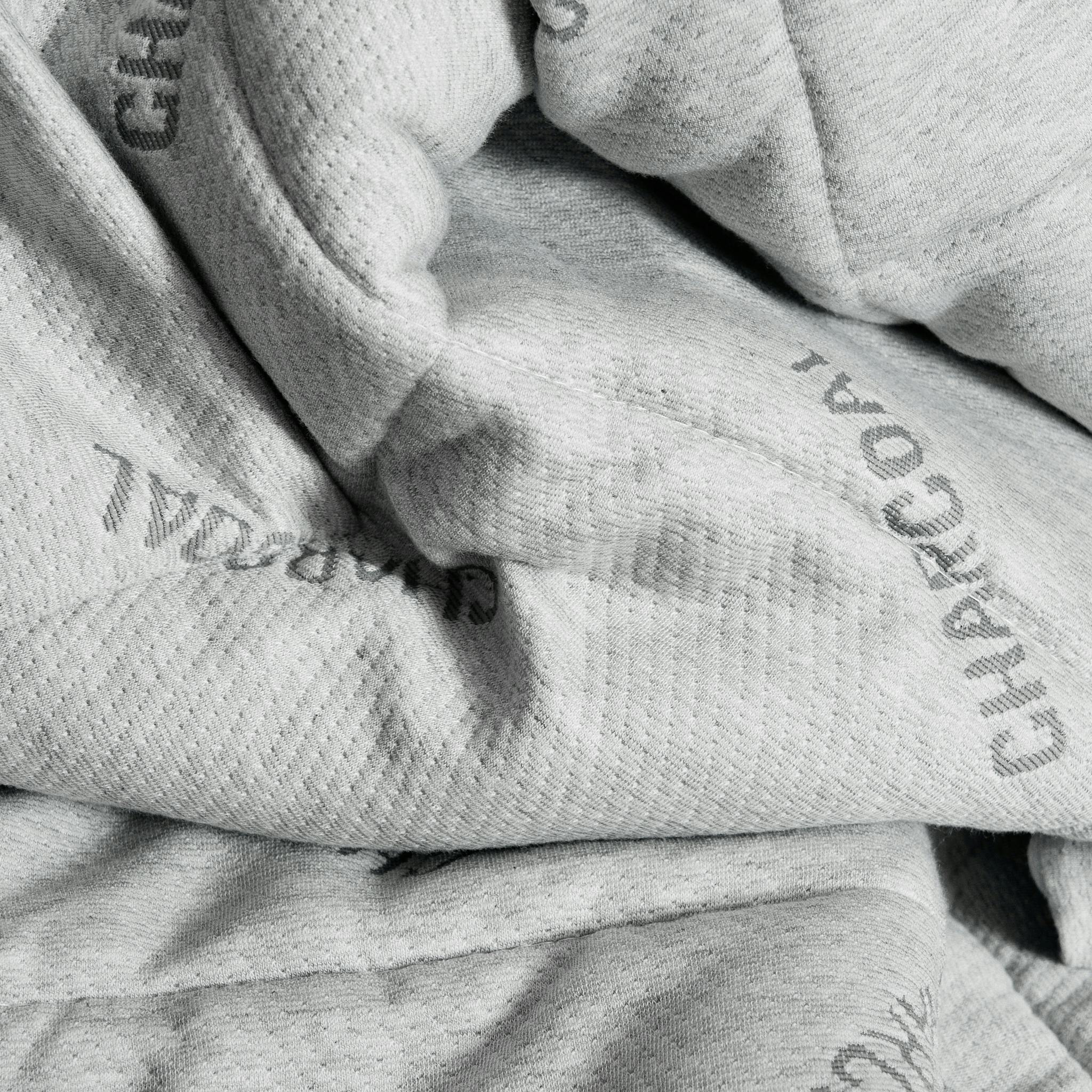 Frequently Asked Questions
How do I care for my sheets so they last?
To ensure the longest life out of your textiles, we recommend washing them cold, avoid using softener and bleach, and line drying in shade.
What is the best fibre composition for sheets?
This is a personal choice. If you prioritise hand feel, softness and absorbency, choose sheets with a high cotton value. If you're more interested in strength, durability and a lower cost, choose sheets made with polyester.

Cotton is a natural fibre that gives fabric drape and a pleasant hand feel. It can also be good for absorbing perspiration whilst sleeping, because it has the capacity to absorb 25 times its own weight.

Polyester is a synthetic fibre that has been developed for strength and durability. Due to its scientifically engineered construction, it has a longer lifespan and is less prone to creasing and wrinkling. From a price perspective, polyester is also more affordable and generally cheaper than cotton.
Can I tumble dry my sheets?
You can tumble dry your sheets. However, keep in mind that excessive drying at high heat will damage cotton, cause shrinkage and increase the speed of pilling.
What is the difference between the thread counts and which one is the right one for me?
Higher thread count does not necessarily imply higher quality. Thread count is a measure of how many threads are in a square inch of fabric, which is calculated by counting the number of horizontal threads and the number of vertical threads which make up the weave of the fabric.

Technically, a higher thread count requires finer yarns, and finer yarns require longer lengths of cotton fibres. So if we are to interpret "quality" as longer cotton fibres, higher thread counts could be considered better than lower ones.

However, thread count is more of a personal choice than a universal ranking of quality. When it comes to choosing your thread count, think about how you like your fabric to feel rather than opting for a higher count by default. If you prefer fabric that is firmer and softer, choose a lower thread count. If you prefer fabric that is more slippery and smooth, try a higher thread count.
How do I care for my towels so they last?
The best way to care for your towels is to wash them on a warm setting and separate your colours. Dry without delay. You may tumble dry your towels on a warm setting, however, it's best to line dry them in the shade. The hot temperatures in tumble drying can damage the cotton and cause shrinkage.

Do not dry clean. Do not use oxidising/chlorine based cleaning agents or fabric softeners and avoid excessive use of detergents containing optical brighteners.
We also recommend washing your towels separately before first use.
What is a Zero Twist towel?
Zero Twist is a method of binding yarns that creates extra softness. Instead of spinning and twisting cotton yarns together (the traditional method), Zero Twist towels are bound using a water-soluble fibre that dissolves during fabric finishing. The untwisted yarns give an exceptionally soft hand feel.
How do I apply to be a Dickies stockist?
Love Dickies? We'd love to hear from you! Get in contact with our friendly team at [email protected].
Got a question? We would love to hear from you!
Stay up to date
with everything Dickies